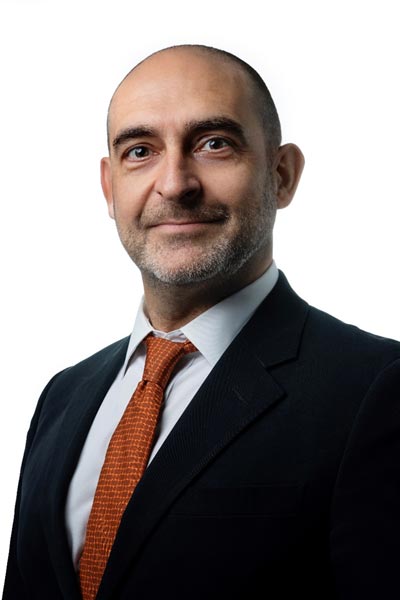 Andrea Marroni
Renewables & Climate Change
Andrea is a Climate & Energy advisor (Policy, Law & Regulation). Following the adoption of the Paris Agreement in December 2015, MRC Consultants and Transaction Advisers will keep abreast of developments across all aspects of climate change and energy, with a core team (consisting of permanent staff, associates, and external consultants), working with IFIS and private sector, positioning MRC as player in the international energy and climate finance advisory market for the Fund Management Industry.
He has worked in a national public administration, in an international organization, in the private sector. Deep understanding of the international climate policy environment (incl. tech, Gov, business strategy and finance), experience with various sustainable energy policies which are implemented in the countries of the Western Balkans, Middle East and North Africa, Sub-Saharan Africa regions. Strong experience in renewable energy integration in power systems, specialist in Power Markets Assessment: regulatory infrastructure, legal aspects of market restructuring, design of frameworks for adoption of market-oriented reforms (unbundling process & roadmap), off-grid energy policies.
Strong experience in post-Conflict and multi-lateral diplomacy, having demonstrated sensitivity and tact. Excellent interpersonal skills, working in teams composed of people from a wide range of background in multicultural environment.
Prior to joining MRC, Andrea has worked for ÅF Mercados EMI (Rome, Italy), the Preparatory Commission for the International Renewable Energy Agency (Abu Dhabi, UAE), Gestore Servizi Energetici SpA (Rome, Italy), the Italian Ministry for the Environment, Land and Sea (Belgrade, Serbia and Rome, Italy)
Andrea holds a MSc (Italian equivalent to) Masters' Degree in Law (University of Siena, Italy), and a post-graduate degree in International Energy & Environment Policy. He started his career as major in Multilateral Environmental Agreements.
Andrea is based in Milan, Italy.